Valentine's Day is here again. Goody! For the rich, a private jet whisking their significant other to Paris for a meal at a restaurant overlooking the Eiffel Tower might be a small token of their love, but for the rest of us who need to watch our money, it is out of the question. Here are some ways that you too can rock Valentine's Day, feel the love, and still save money. Why? Because frugality will always be in style. Updated 2022
How To Rock Valentine's Day Without Breaking The Bank
Rock Valentines's by going old school: Get a pen
A handwritten love note rocks. Trust me, that will get her/him every time. In this day and age when all we seem to do is send impersonal emails and electronic texts, I can not emphasize how romantic it is to get a personal note.
Tell them how you feel, what your dreams are, share something from your past that you both remember fondly. It shows that you are sincere and sensitive. I still carry a 14-year-old Valentine's Day love note from my husband in my wallet, and on those days when l feel like strangling him, l re-read it and melt all over again. Trust me on this one. Be extra romantic, and actually mail it. Yeah..as in the post office and a stamp. You're welcome! 🙂
Sending flowers will Rock Valentine's Day: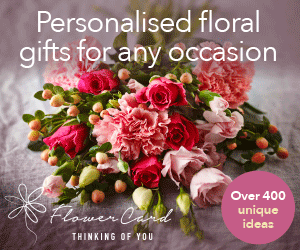 How can you not score with flowers? Send some roses or whatever flowers your partner likes to work. It makes her/him feel special and appreciated. Flowers are not just for women either. Men love it too. Love is not a one-way thing so showing you care makes him feel wanted and special. This flower company will deliver your pick to your loved one wherever and whenever and at a great discount.
Chocolate Will Always Rock Valentine's Day:
The perennial favorite. Chocolate. Beloved by all. You can't go wrong by indulging his/her sweet tooth. It's also good for sharing, either together or with people at work. Everybody wins in this situation, even the uncoupled ones. Brings you up a notch in their eyes. Amazon has an awesome variety of mouth-watering chocolates. You're bound to find something and at very reasonable prices too. Godiva is the holy grail in the world of chocolate.
Shop Godiva Chocolates – Gourmet Chocolate, Truffles, & Gift Baskets
Mixed Tape Of Favorite Songs Will Rock Valentines's Day:
Yet another personal touch. Make a master CD of her favorite tunes. It is perfectly okay to put it on a USB drive if you want so it's portable. They will appreciate it and always think of your sweetness whenever they listen to it. You may grow tired of it, but they won't. My husband loves the mix tapes l've made for him over the years and listens to them at the gym.
Rock Valentine's Day With A Kindle:
A perfect gift for your significant other. Kindle is great for book lovers. To add a personal touch, you might buy some ebooks on favorite subjects or romantic novels. That will surely brighten their day and will be something they can enjoy for years to come. From now till Valentine's Day, Amazon has some amazing deals for everyone, even the kids' Kindle edition. Never too early to start them off as readers. Frugal people will love these Kindle e-reader recommendations.

Rock Valentine's Day By Staying Home:
Admittedly, this is my favorite way to save. Nothing is more pathetic than seeing couples struggling to converse as they sit at some overpriced restaurant on Valentine's Day. They look miserable. The only winners are the restaurant owners. One of the few days they can gouge customers even more than usual. You are rushed through your meal too so they can turn over the tables.
Fresh Maine Lobster Tails Delivered from Dock to Doorstep
A wonderful alternative is to stay home and cook a fabulous meal that you will both enjoy. Hey, you don't even have to pay for a babysitter. Imagine grilling your own sizzling steak or making Spaghetti with Lobster at home, and at our own leisure. You could switch it up, if your spouse usually does the cooking, have them take a break and you cook. They will certainly appreciate it.
Movie Marathon Will Rock Valentine's Day:
There are plenty of movies broadcast on TV for free. Come Valentine's Day, there are loads with a love theme. Round out your evening by watching or rewatching favourite movies about undying love.
A few of mine include "Love Actually", "About a Boy" and "About Last Night". It doesn't have to be all lovey-dovey either. I would totally find romantic a marathon of old Clint Eastwood Spaghetti Westerns like "For a Few Dollars More". You have a great time without blowing a chunk of money. If you are looking for more awesome frugal gifts for the stressed, here you go!
You are limited only by your imagination. These are surefire ways to rock Valentine's day, but you can easily come up with others that are free as well. Hey! Post-it notes on a mirror, or a scavenger hunt around the house? Doing his least favourite house chore? Picnic in the park?
A novel idea is also to spend it with someone who doesn't have a valentine of their own. This not only help them alleviate loneliness which can be horrific when you're completely surrounded by mushy couples everywhere you look. Invite them to dinner, go to a movie together, have them share part of the day.
These are just a few ways to rock Valentine's Day. Do you plan on doing any of them? If not..what are your plans?